Status of Research Center
Korea Circuit is at the center of the smart world.

In addition, we have implemented the latest testing facilities to support technological development and improve our product technologies. Through academic/industrial collaboration and nationally funded projects, we are striving to develop the technologies that can lead the industry.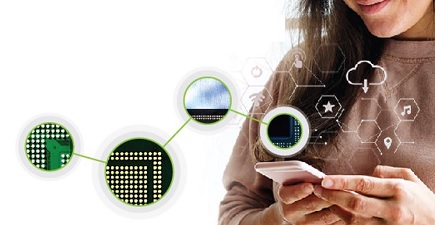 Research center status
Date of establishment: Nov 03, 1990
Korea Circuit research center
Address: 133-9(Seonggok-dong) Gangchon-ro Danwon-gu, Ansan-si, Gyeonggi-do
Research area: (electrical, electronics) PCB
Approval no.: 19901113
R&D head: Lee Tae Gu
# of materials: 35
Main history
1990

1990.11

Established the R&D center.
1991~1998

PCB Research Union
– Completed development of the five R&D projects for the industry.

1991.08 ~ 1992.07

Developed the impedance board.

1991.08 ~ 1993.11

Developed the multi-layered PCB.

1992.11 ~ 1995.10

Developed the ultra precision thin layer PCB.

1995.12 ~ 1997.11

Developed the MCM-L PCB.

1996.11 ~ 1998.10

Developed the conductive PASTE PCB.
2005

2005.05

Member of KPCA (Korea PCB Association)
2003~2014

Government funded projects (national projects)

2003.04 ~ 2005.03

R&D on Ni/Pd/Au electrolysis free coating technologies for semiconductor
package PCB

2007.07 ~ 2011.06

Developed the next-generation multi-functional embedded SoP_L technology.

2007.09 ~ 2008.08

Developed the technology for semiconductor packages with the PCB having built
in chips.

2009.09 ~ 2011.08

Improved mechanical/thermal reliability of the SiP Module.

2010.06 ~ 2013.05

Developed the next-generation ultra thin layer MCP PCB module/SiP embedded
PCB module.

2010.07 ~ 2012.06

Developed the Rigid-Flexible photoelectric PCB integration technology.

2011.11 ~ 2013.10

Developed the highly integrated Hole Plugging Ink product.

2013.11 ~ 2014.11

Developed the thin layer capacitors for highly dielectric compounds based
embedded PCB.
R&D facility
15 cases other than the non destructive precision tester (X-Ray inspection equipment).